Overview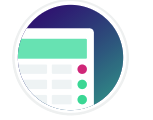 AppZen Autonomous AP uses artificial intelligence to ensure that invoices are properly extracted, validated, POs are matched (where appropriate), audited, and predictably GL coding for non-PO invoices. Additionally, AppZen integrates with a customer's ERP or P2P system for invoice ingestion and improves supplier payment workflow.
Defining Autonomous
Core Technology
AppZen Autonomous AP core technology helps with automation throughout the invoice process. The core technology includes:
Product Features
The AppZen Autonomous AP features help the AP processor quickly identify how to access, submit invoices, manage and take action on invoices that require attention.
AppZen Autonomous AP Models
Models audit invoices to detect duplicates and verify suppliers in order for an organization to stay compliant.