1. Introduction
At AppZen, we are committed to delivering exceptional customer support services. Our governance process ensures that we maintain high-quality standards, transparency, and accountability in our customer interactions.
2. Customer Support Team
Our dedicated Customer Support Team is responsible for executing the AppZen support governance process. Our team is well-trained and empowered to assist you effectively.
3. Service Offerings
We offer a range of support services, including but not limited to:
Technical Support
Product Inquiries
Account Assistance
Complaint Resolution
Feedback Collection
4. Support Channels
You can reach our support team through multiple channels, such as:
5. Response Times
We are committed to responding to your inquiries within a reasonable timeframe, depending on the nature of your request. Our response times are clearly defined in our Service Level Agreements (SLAs).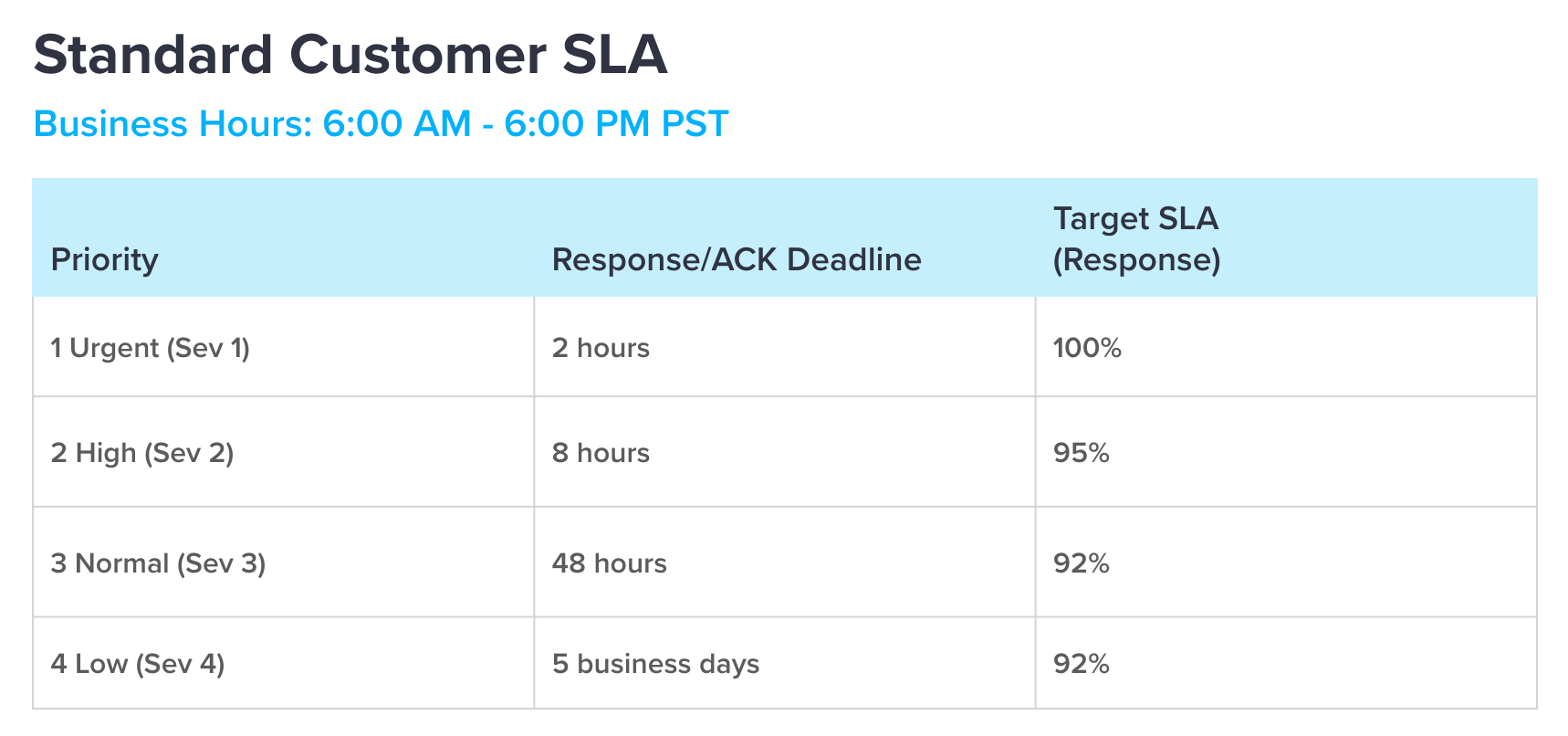 Image: Standard Customer SLA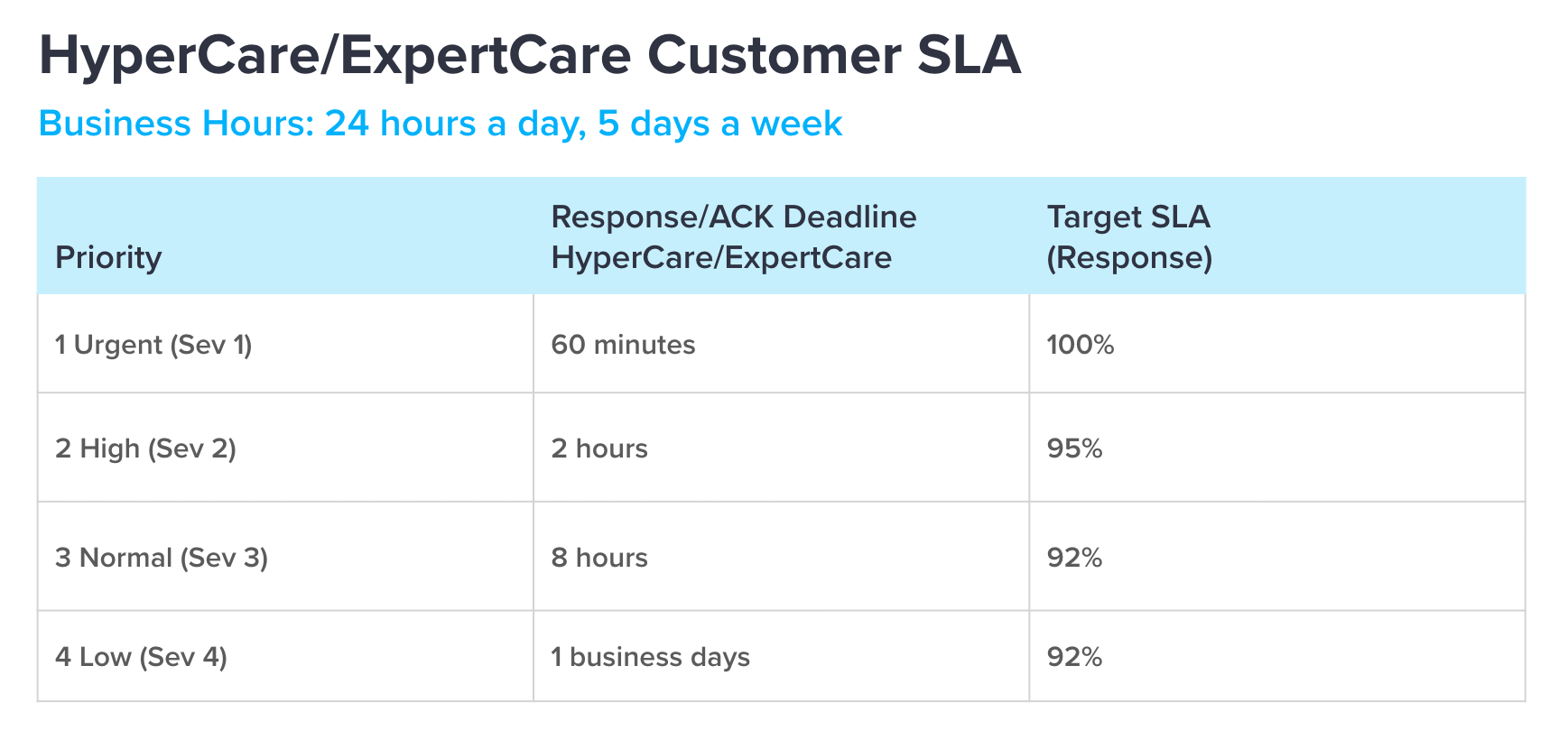 Image: HyperCare/ExpertCare Customer SLA
6. Quality Assurance
To maintain quality service, we regularly monitor and assess our support interactions. We value your feedback and continuously strive for improvement.
7. Data Privacy
We respect your privacy and protect your personal information as per our Privacy Policy. Your data is used only to provide support services.
8.
Streamlined Assistance
Have you encountered a persistent challenge that demands additional attention? Fear not! Utilize our streamlined escalation process crafted to effectively address intricate issues.
Direct your concerns to support-manager@appzen.com, where our dedicated team awaits, ensuring a swift and thorough resolution. While the timeframe for attention may vary based on complexity, rest assured, our commitment to addressing your concerns within 24 hours is steadfast and reliable.
9. Governance Review
Our customer support governance process is periodically reviewed to adapt to evolving customer needs and industry best practices.
10. Feedback
Your feedback is invaluable to us. Please let us know about your experience with our support services. We appreciate your input and use it to enhance our services.
11. Contact Information
If you have any questions or concerns regarding our customer-facing support governance process, please contact us at support@appzen.com or follow the steps shared in this link: Submitting a Support Request.