The AppZen Help Center is your one-stop-shop for support, knowledge, and community. Within this portal, you can get product help, search for training specific to your needs, or get advice from your peers.
The following guide covers:
Please note that you will need to log in to support.appzen.com in order to track tickets, access knowledge articles, and interact in the community.
Logging In or Signing up to the Help Center
To access the Help Center resources, you will need to log in. These credentials are not the same as your audit.appzen.com credentials.
How to log In with existing credentials
From within your AppZen dashboard, select 'Support Portal.'

This will direct you to Support.Appzen.com. If you are not logged into

audit.appzen.com

, simply go directly to support.appzen.com.

Select 'Sign In' at the top right corner

Enter your credentials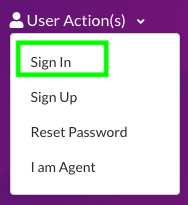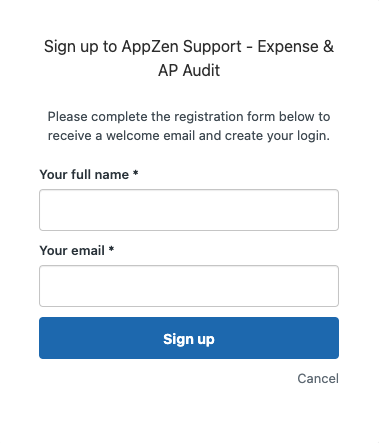 How to sign up for a Help Center profile
If you do not have a Help Center login, go to Support.Appzen.com

Choose 'User Action(s)'

Choose 'Sign Up'

Enter your name and email address. You will then receive a welcome email to create your login.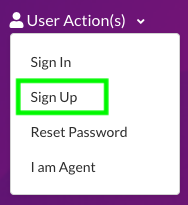 How to reset your password
If you cannot remember your password, navigate to support.appzen.com.

Choose 'Sign In'

Select 'Reset Password'

Enter your email for a password reset link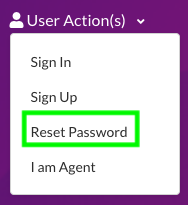 Setting Up Your Profile
In order to make the most of our Help Center, we recommend a few first steps.
Add your name, a photo, and a short description to let other members know who you are. How to set up your profile
Manage your subscriptions to posts and topics. This will allow you to get notified of important updates or limit the number of emails you receive. How to subscribe to posts and topics

View your activities from within your profile. You can track open tickets, see a view of all your posts and comments, or manage what you follow.

How to view activities
We've also put together a checklist to help guide you through the basics.
About Support at AppZen
When logged in to the Help Center, you have access to our support team, where you can submit tickets, track open tickets, or see tickets across your entire organization. (For ticket view across your entire org., please write to support@appzen.com to request access.)
Things to know:
About Knowledge at AppZen
Please note that you will have access to our old knowledge base (knowledge.appzen.com) until November 1st, 2021. After that, you will need to log in to support.appzen.com to access knowledge.
Our new Help Center includes help articles, product documentation, and training videos. Take advantage of our search feature to find all training or community discussions based on keywords. Follow an article to stay updated on any changes and vote on the helpfulness of that article.
Things to know:
About Community at AppZen
Whether you're brand new to our product or have been using it for years, someone of similar experience is likely in the same boat. Use our community to reach out to peers through posts, browse topics for discussions, or vote on ideas shared with key AppZen decision-makers.
Things to know:
Is something missing? Let us know in the comments below, post in the community, or email training@appzen.com with your feedback.