The process for a qualified Expense Management System Admin to connect with AppZen is a short 4 step process.
Assumptions:
You are a Concur Expense Management System Admin and have access to your expense Instance.
Your company is subscribed to Web Services.
You have received the authentication email from AppZen and have created a password to go along with your email username.
1) Log in to AppZen
Using the Authentication information received from AppZen, Log in to AppZen.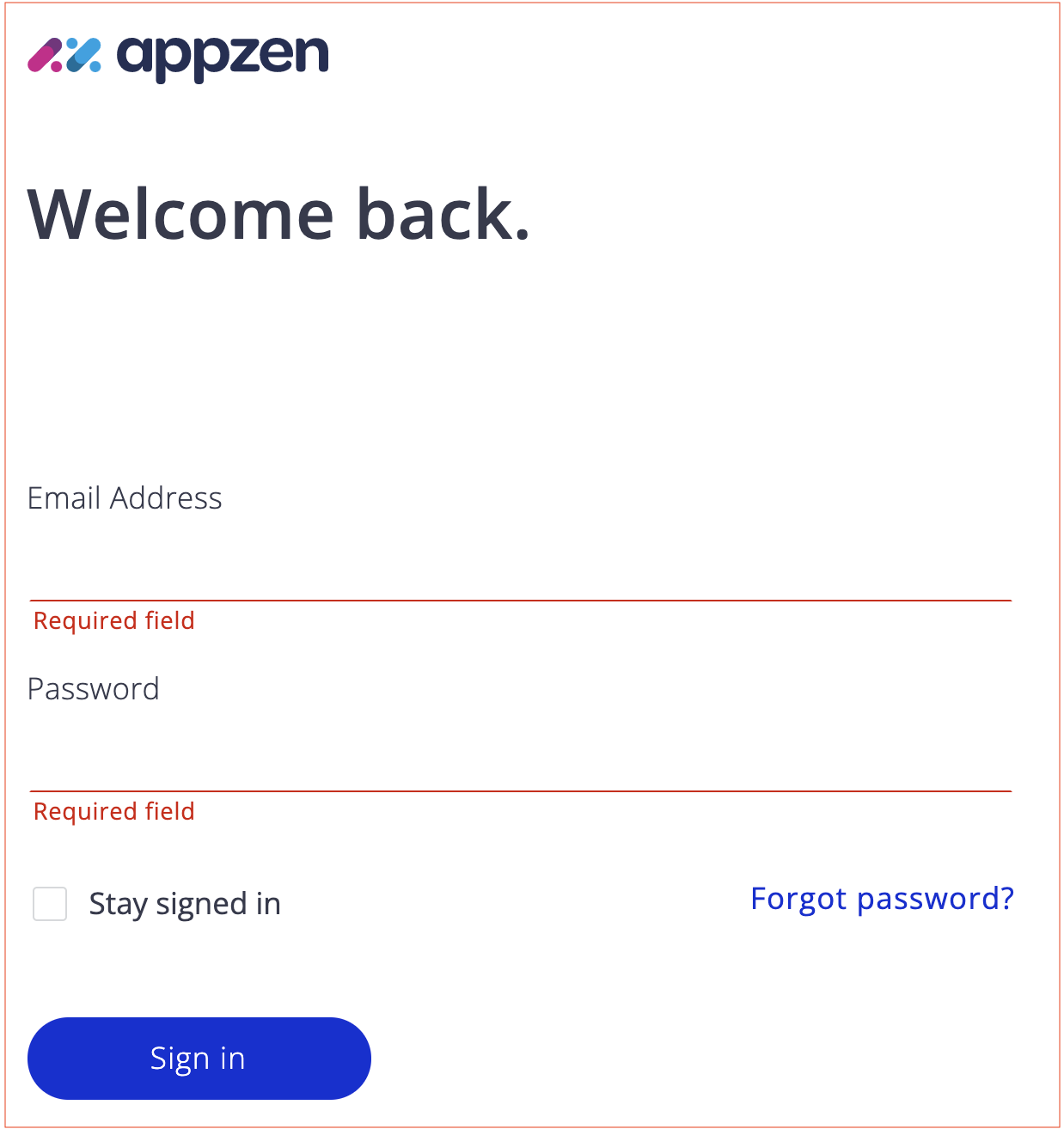 NOTE: If you cannot find the email, please check in our junk folder, else, enter your email address and click on the Forgot password? link.
Follow the instructions in the email and create a password.
2) Log in to Concur
Using your known access credentials, Log In to your Concur account as an Admin.
NOTE: If you do not see the popups referenced in the steps to follow, popups may be disabled in your browser. Make sure you enable popups in your browser before you try again.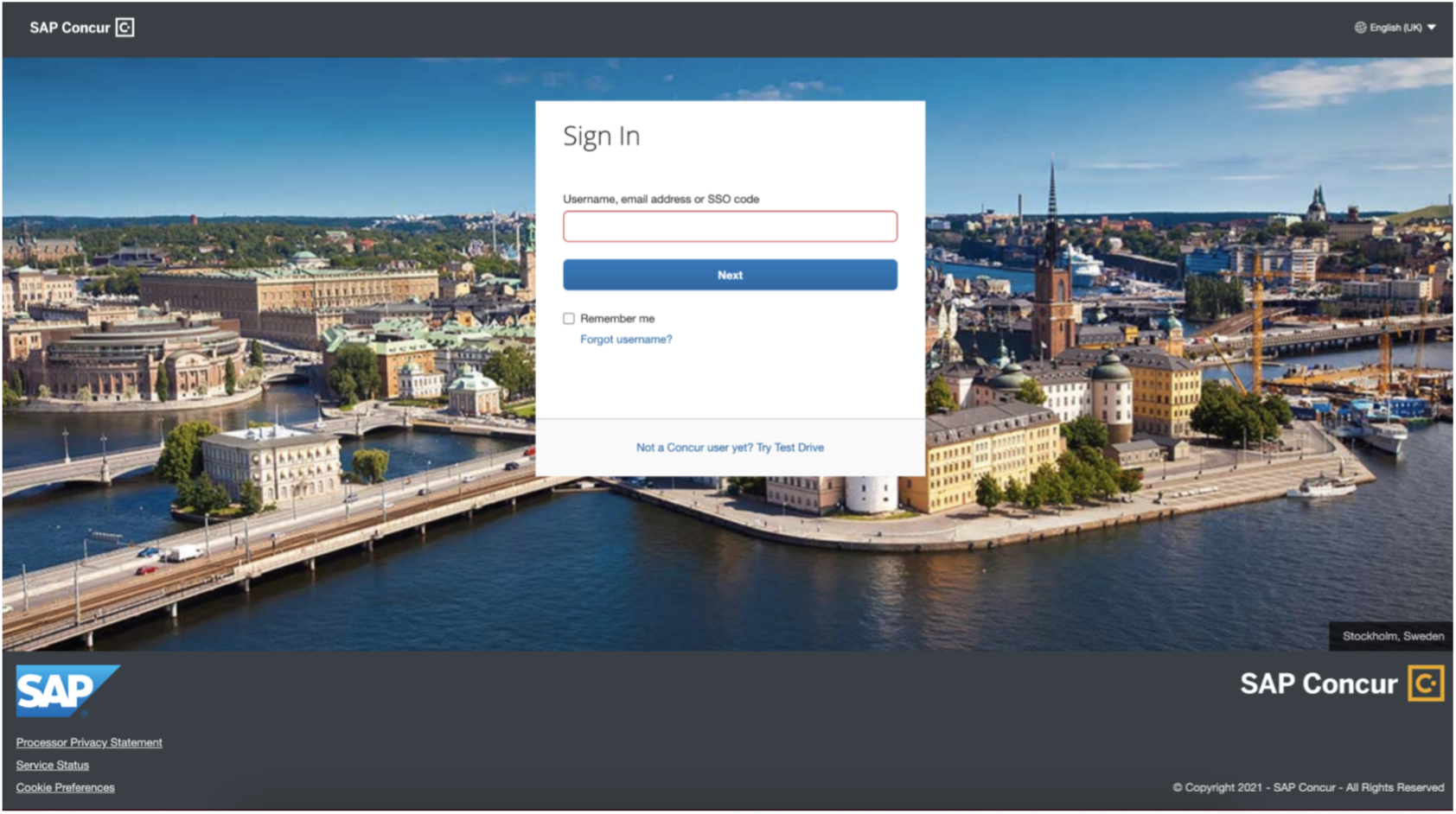 3) Initiate connection to AppZen from your Concur App Center
A. Locate AppZen within the Concur App Center OR follow follow this URL to get to the AppZen App directly after you've logged into your Concur instance.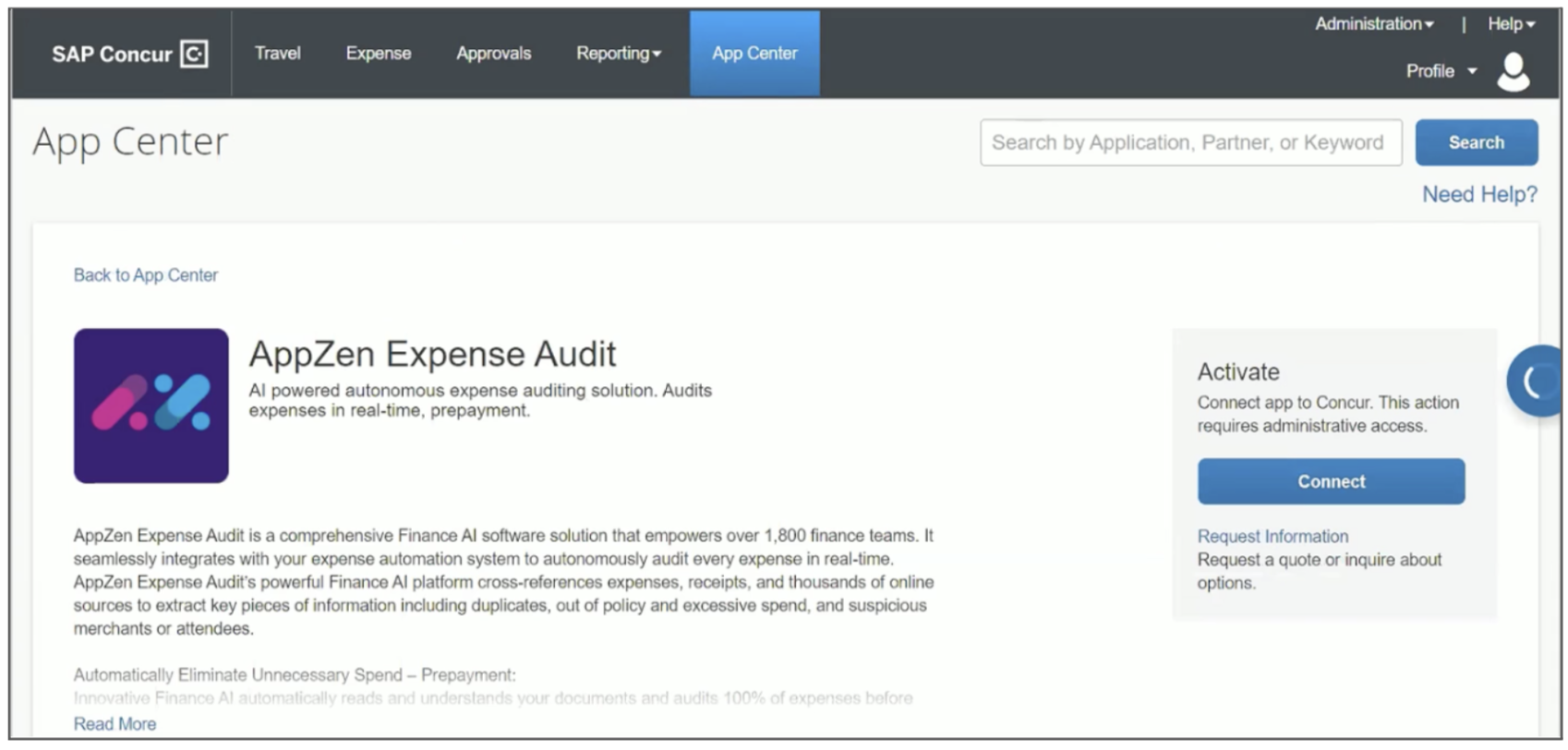 B. Click "Connect" on the screen you're in (screenshot above) & you should see the following popup. Review the Terms & Conditions. When ready, check both boxes & click "I Agree".
The connection may take a few seconds to a couple of minutes - hang tight!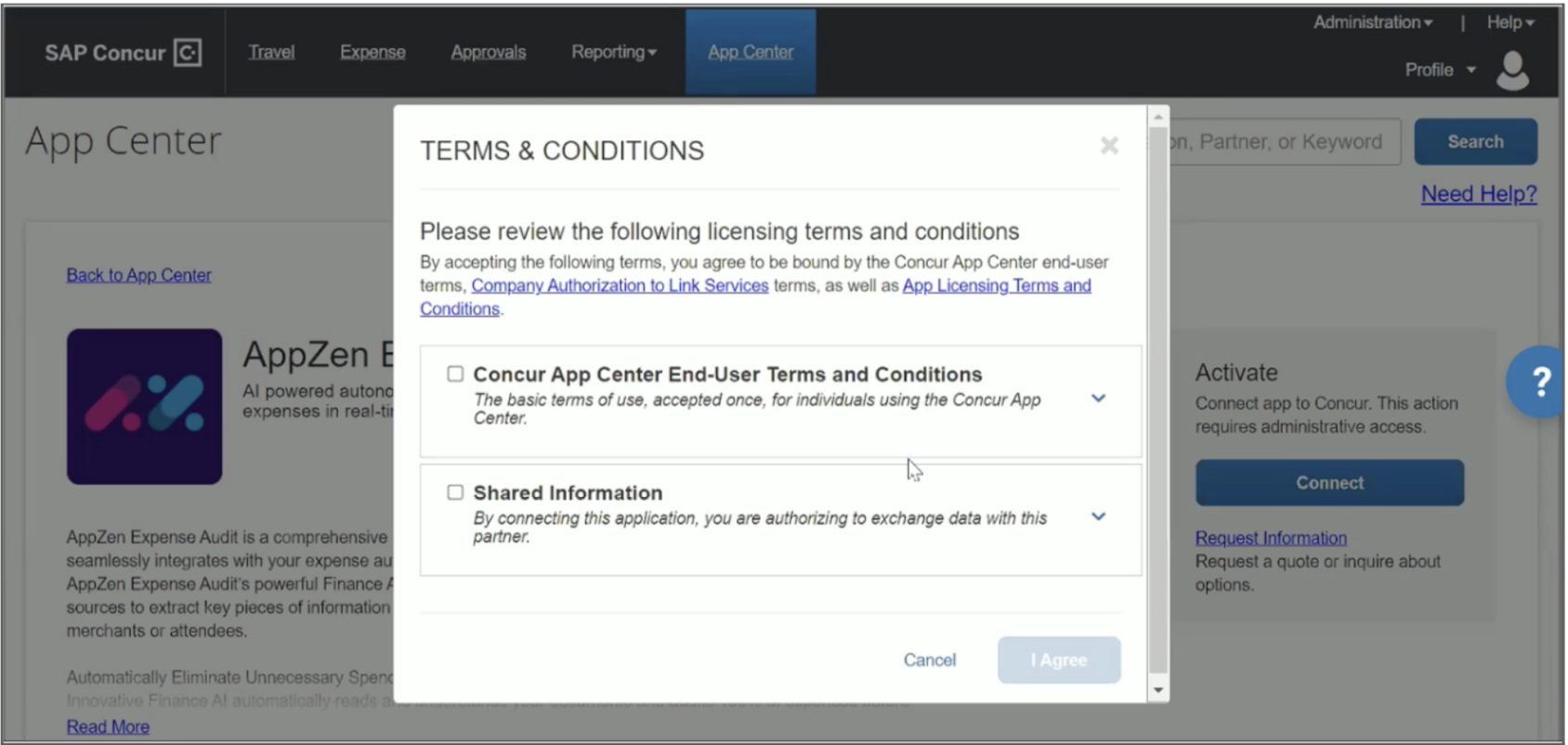 C. When complete, you should then see the following popup: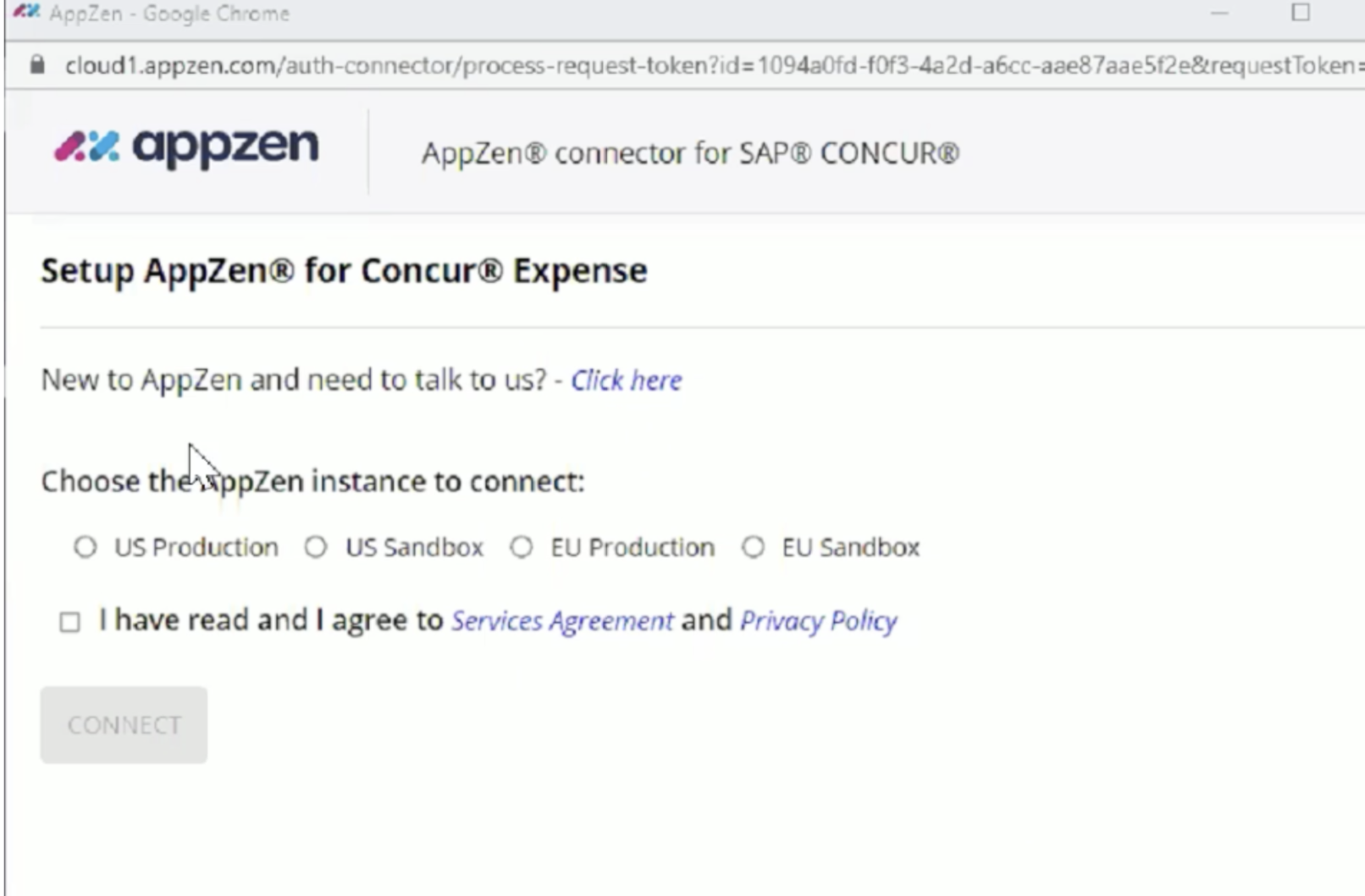 Note: Select US Production vs EU Production, depending upon whether your Concur instance is in the US vs EU. If you are attempting to connect with a Concur sandbox, please reach out to AppZen Support for special instruction.
D. Once you've chosen an AppZen instance, review the Services Agreement & Privacy policy before checking the box & hitting "Connect".
-------
4) Complete connection within AppZen
A. You will be redirected to the following AppZen login screen upon hitting "Connect" (3.C):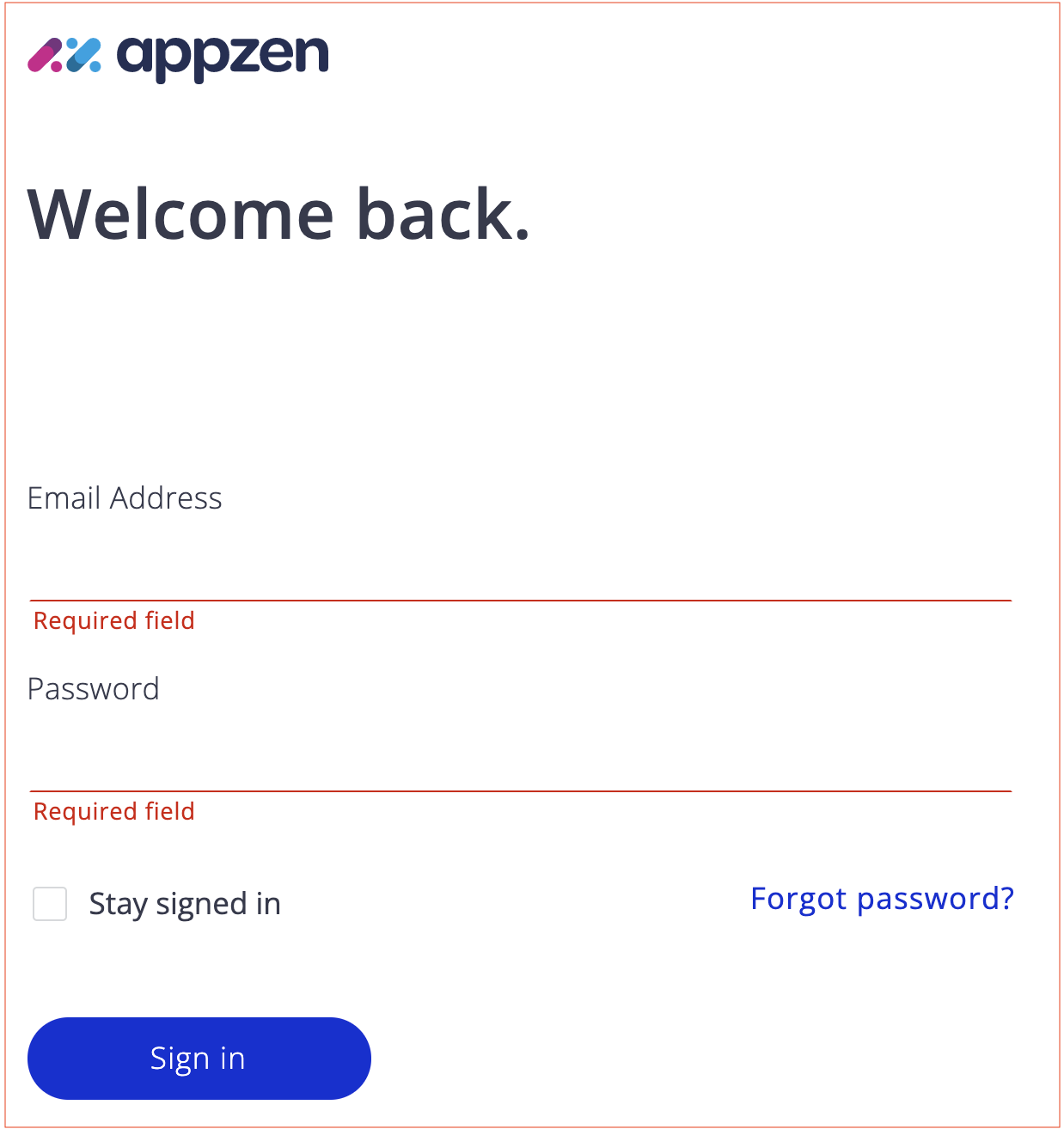 NOTE: Use the same AppZen credentials applied during the earlier steps.
B. Upon login, you will be directed to the page below within AppZen; please click "Submit"

c. You should see the following confirmation that the connection was successful:

d. We're all done, you may logout!
-------
Support
If you have any questions regarding this document, please reach out to the AppZen representative that shared this document with you or email us at help@appzen.com.